Growing Lettuce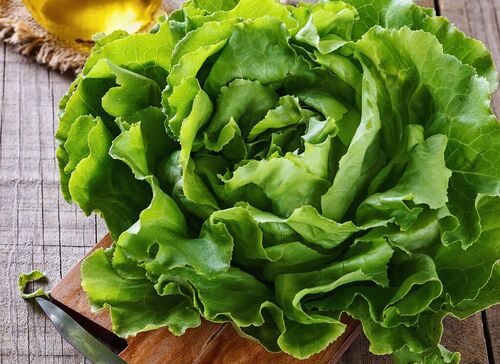 As the foundation of your salad and your garden, lettuce is an ideal garden vegetable. You can tuck it into small areas, it grows easily and it loves cool weather. We have the tips and tricks you need! 

Growing Mini romaine lettuce, Growing arugula lettuce or Radicchio lettuce.
Lettuce comes in different shapes and sizes and each type of lettuce contains different nutrients. Radicchio (bitter red lettuce) is said to contain many antioxidants, while romaine lettuce is known for its vitamin A. We have different types of lettuce in our range. Including: lamb's lettuce, cos lettuce, head lettuce, curly lettuce, and romaine lettuce.

Sowing lettuce
Lettuce is sown in fertile, airy and moist soil, the plant has many leaves and a weak root system. Make sure the soil is not too wet. Lettuce needs sunlight, but the plant doesn't like too much bright sun.

Sowing lettuce in containers
Sowing lettuce in containers is possible. A sunny position works well in the spring and autumn, but in the summer it is better to place the containers in the shade.

Growing lettuce at home
Why would you buy lettuce if you could grow it at home quickly and for less money? You plant lettuce in the garden from March to August. Do you want to sow earlier? Good news, you can grow lettuce easily indoors! Move the plant outside as soon as the green leaves rise above the ground. Don't sow to much at once! 

Harvesting lettuce
Head lettuce can be harvested in a few weeks, arugula or romaine lettuce even a month. Cutting the lettuce above the growing point will keep the plant intact and allow it to regrow (and then harvest again). 

Companion planting
When growing lettuce in the vegetable garden, it is wise to pay close attention to what is growing next to the lettuce. Onions and marigolds are a good combination with lettuce, they give off stimulants that help the lettuce grow. Parsley  has a negative influence on the growth of lettuce.